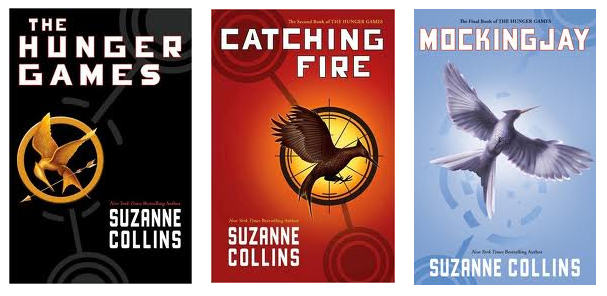 Against all odds, Katniss Everdeen has survived the Hunger Games twice. But now that she's made it out of the bloody arena alive, she's still not safe. The Capitol is angry. The Capitol wants revenge. Who do they think should pay for the unrest? Katniss. And what's worse, President Snow has made it clear that no one else is safe either. Not Katniss's family, not her friends, not the people of District 12. Powerful and haunting, this thrilling final installment of Suzanne Collins's groundbreaking The Hunger Games trilogy promises to be one of the most talked about books of the year.
Mockingjay was one of the hardest books I have ever had to get through. It is very emotional and very dark. I was not nearly prepared for the grimness of this particular book. It was so different than the first two that I enjoyed so much and devoured in a number of days. The entire series is dark, as it is about children killing other children while people watch for "entertainment", but Hunger Games and Catching Fire had some nice, warm moments that you could cling to and hope for in the dark, more emotional moments. Mockingjay hit me like a ton of bricks. It was lovely and beautifully written. It gave me the closure I needed to end the series. It came to a natural ending that you need for this kind of a series that really wraps you in. I'm warning you now that this book will break your heart over and over again. Suzanne Collins is a brilliant writer and knows how to create characters that you will fall in so in love with that have to put the book down and mourn them when they are gone. She knows just how to create someone whom you have such a deep hatred for that you would be willing to spit on their grave.
No, this book was not my favorite of the series. Not by a long shot and it took me much longer to read than the others because I just didn't have the optimism to get through it, but I did and I'm happy I stuck with it. The book is completely necessary and the war is what is building the whole series. So if you find yourself starting the book and wanting to put it down I encourage you to finish it. You will be happy you did. This series is not a love story as much as we want it to be. It is about so much more and once your finished with the book I think you will agree.
I'm already about halfway finished with Crescendo (Hush, Hush #2). I told myself after I was done with The Hunger Games I would read something a little lighter and non-paranormal but Hush Hush has already sucked me back in. As soon as I'm finished with Silence I am going to read The Lucky One by: Nicholas Sparks, have you seen the trailer yet with Zac Efron?! Yum.