Hi guys. It is gorgeous here today, how is it where you are? It's definitely fall. Sweatshirt weather in deed, my favorite kind. I spent the whole day today in front of an open window cruising the web/blogosphere there are some really great blogs out there. I highly encourage those of you who read blogs to join
Bloglovin'
, it's a great website that keeps all of your blogs organized for you. Plus it introduces you to some great new ones.
Some of my favorites are:
1.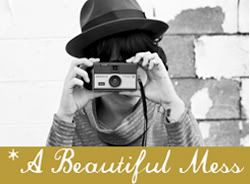 Elsie's blog is definitely my favorite. I love all of the things she posts. It's very eclectic, which is something that I love. She features lots of different things from recipies to photography to fashion but she specializes in DIYs. If you haven't seen it you should definitely check it out.
2.
Emma is actually Elsie's sister and her blog is a dream for a foodie like me. :) I really like that she doesn't limit herself to food, it's a big part of her blog but not the only part. Plus when reading her blog you feel like you're reading a letter from your best friend.
3.
Cup of Jo
This blog is always great for a smile. She always has really cute and interesting things. She has one of the most intellectual but still fun blogs I have seen. It's really great.
4.
College Fashion
This was the first blog I ever encountered, so it will always have a special place with me, but in all honesty I love it. It's great for outfit inspiration or for ideas on what to do with a specific piece that you are dying to wear that day. Plus they have fun stuff too its not all clothes.
5.
I love this blog because it is ran by twelve girls, so you're constantly getting something different. They each do things individually and they do a lot of things together. My favorite is when they remix a certain piece of clothing because you can see twelve ways to wear one dress.
I'm always looking for new blogs, what're some of your guys' favorites?