Welcome to the first Je t'adore Jeudi (I Adore You Thursday)! Here are some of the things that I fell in love with this week.
1. Wendy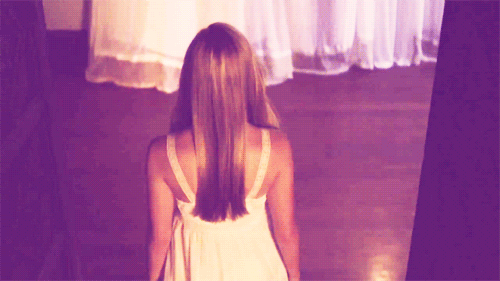 Wendy is a web series made by Macy's. I know it sounds really lame but its not. It was made by the producers of Vampire Diaries and Pretty Little Liars and the production value is incredible. It is a modern day adapation of Peter Pan. For those of you who are still getting to know me Peter Pan is one of my favorite things ever next to Cinderella and the Beatles. The series is only six episodes all of which are shorter than ten minutes so you can watch it in an hour. Plus it has dreamy Caleb from PLL. Now you know my secret.... I watch a lot of bad television... yes that include Glee.
Sheldon Cooper owns my heart. This is something that should be pointed out right now. He is amazing and I adore him. To those of you not watching Big Bang Theory you should it's ridiculously funny and smart. Back to the gif... it is so fantastic because it involves two of my favorite things Shelly and Chamomile tea.
How cute and festive are these nails?!
This is one of the best covers I have ever heard. These two are amazing! They did the cover for Perez Hilton's cover contest. They only rehearsed for a week before recording this video. Ellen signed them so look forward to an album.
I'm catching back up on 30 Rock and Liz Lemon is a woman after my own heart. This show is so funny I'm literately laughing out loud. Tina Fey is a genius. She writes AND stars on the show. That's a role model ladies, someone who saw what she wanted and made it happen for herself.
What're you adoring this week?